Sunday the 28th of January I held an artist talk at Museum Meermanno, The Hague. My project on the 17yo
Project Rogier, on view until the 4th of March. https://www.meermanno.nl/kunst-van-lezen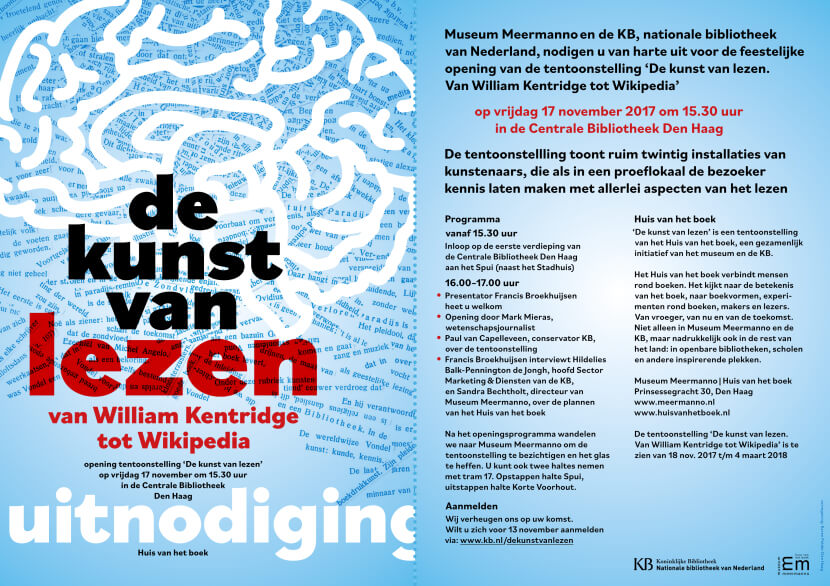 My project Rogier (De drie maanden uit het leven van Rogier / Three months in the life of Rogier) will
Thanks everyone for giving the opportunity to present my work to you, I've had a wonderful evening!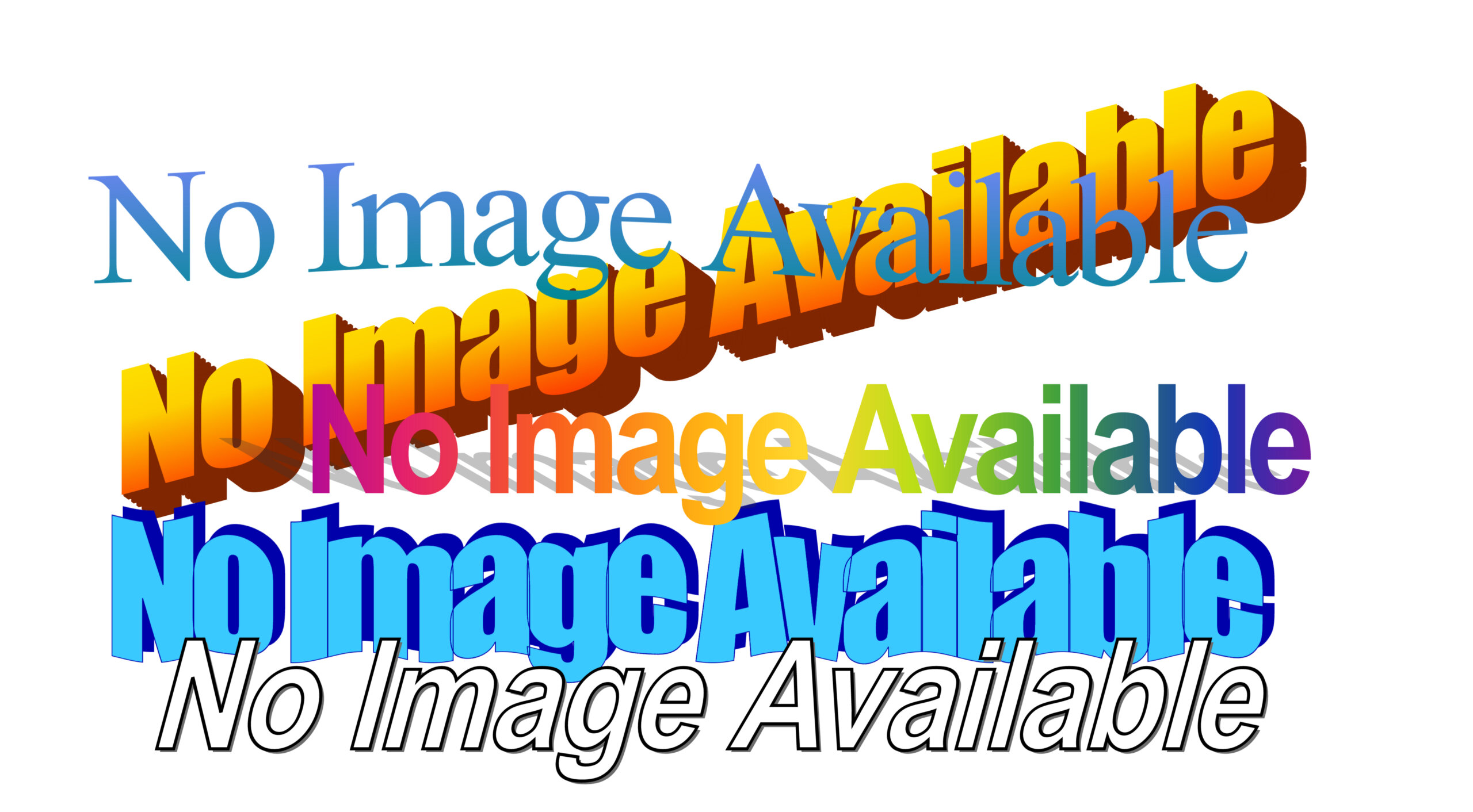 Ohh, finally an update from my side! Things have been rather hectic the last couple months: I moved to a new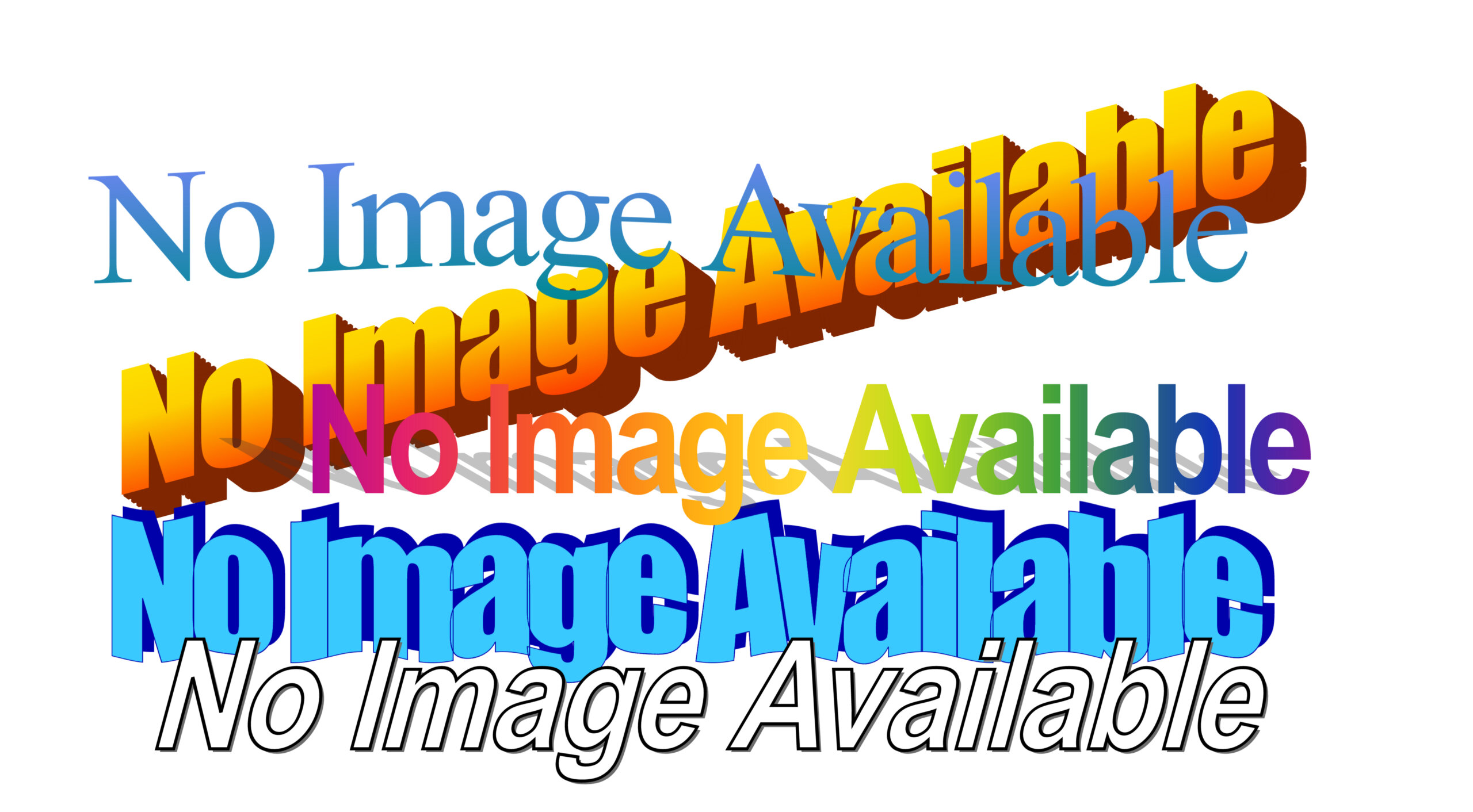 Yes, good news this week! The exhibition Design My Privacy at MOTI Museum of the Image (Breda, The Netherlands) has
On view until the 25th of January! That's plenty of time to go read the book at the museum, lol.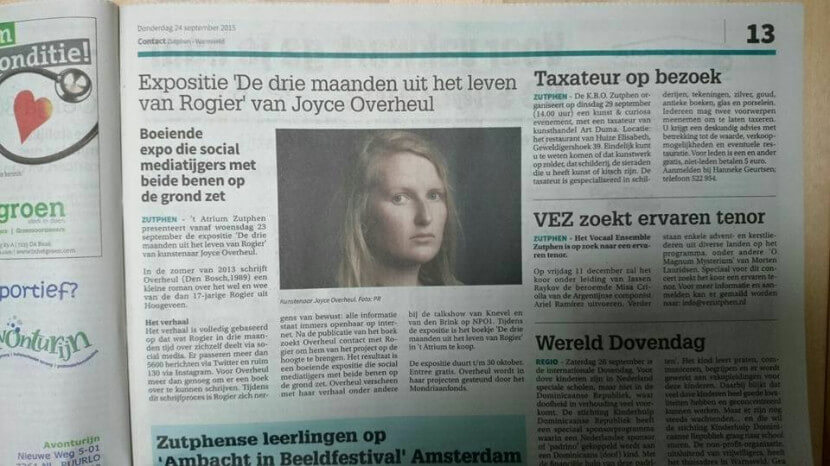 Some photos of the opening day of Project Rogier at Galerie 't Atrium in Zutphen (NL)! The exhibition wil run until the 30th of October. I made the local newspapers 3 times, wow!
Click on the read more tag for some more pictures!
The opening is held on the 23rd at 19:00hr. Hope to see you there!