ARTISTINTHEWORLD23-24-25 oktober van 10:00 tot 22:00 Na New York, Moskou, Teheran, Berlijn en vele andere plaatsen is nu UTRECHT aan de beurt. André Smits fotografeert over de hele wereld kunstenaars, op de rug gezien, in hun atelier. De afgelopen twee weken
Click >here< to read my interview with DUIC about my work (Dutch only).
Thank you all who have been there, who took photos with the banner #menofquality, for participating in the performance during the opening night and for the wonderful conversations we've had about the works in the gallery stand!!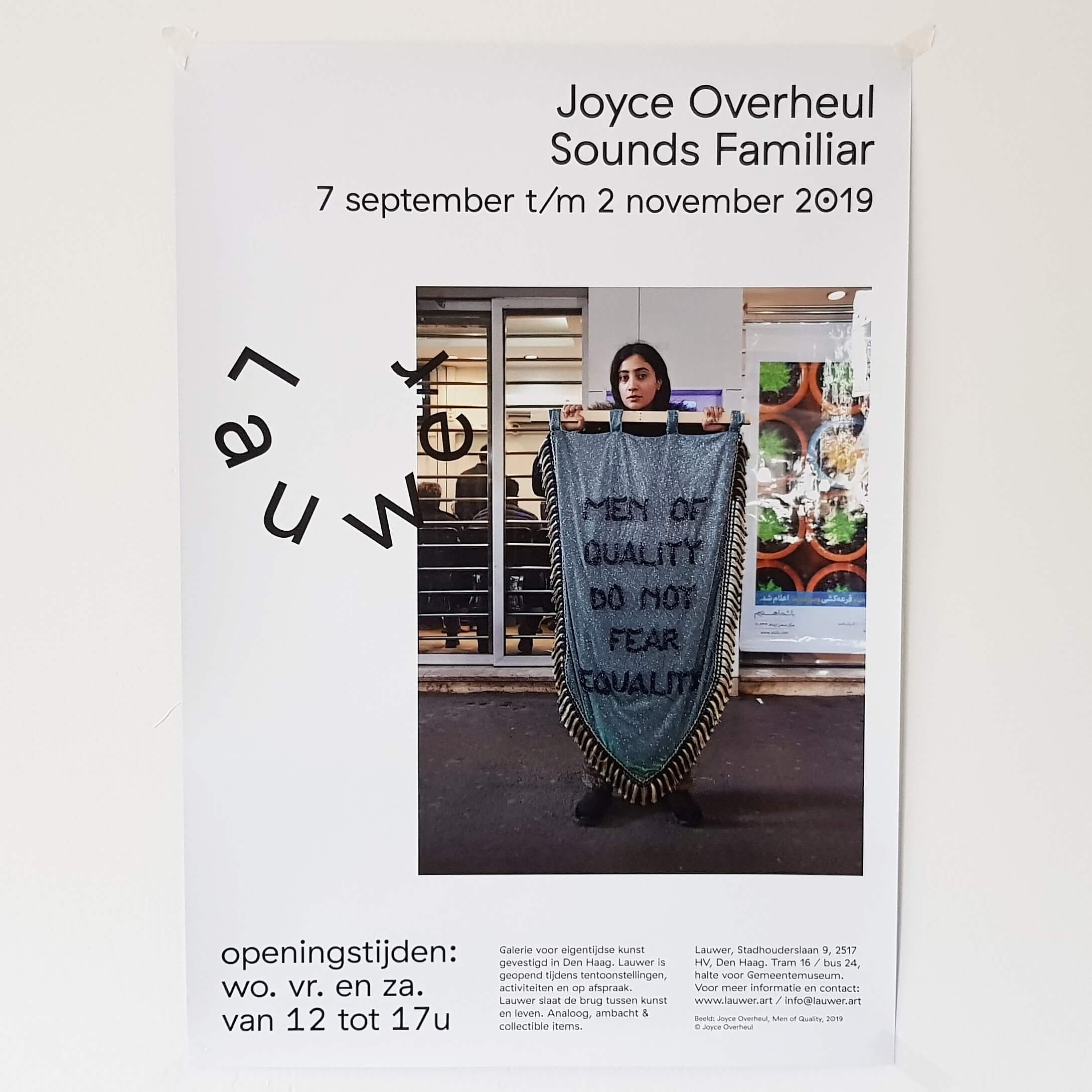 I'm a terrible person not updating this blog very often
Yes, I've finished a new tapestry! Based on one of the street photos I took during my visit to Tehran, Iran. The tapestry and photos from a brand new photo series ('Men of Quality') will be on view until the 26th
Oh look at that! This new baby will be on my portfolio website soon. More info: https://www.facebook.com/events/172585600109224/ https://inderuimte.be/
....but we had a blast! Look at my wallpaper, isn't it amazing? If you didn't manage to get your own piece of Brad wallpaper, shout out to me and I could perhaps send you a poster... They are popping up every
28th of April-9th of June: Young Utrecht-based (or related) artists at Galerie Sanaa! My brain was quite foggy last couple weeks so I didn't think about updating this blog earlier
Above: sneak peek of a new work! YOUNG UTRECHT DELIGHT Galerie Sanaa presents Young Utrecht Delight. Showing the combined but diverse work of young HKU alumni. Jessica Skowroneck shows pure paintings that radiates with light. RaQuel van Haver is interested in the