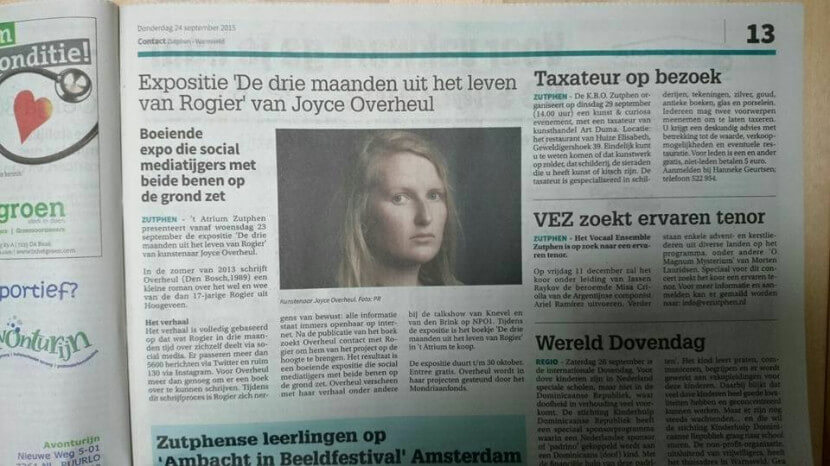 Some photos of the opening day of Project Rogier at Galerie 't Atrium in Zutphen (NL)! The exhibition wil run until the 30th of October. I made the local newspapers 3 times, wow!
Click on the read more tag for some more pictures!
The opening is held on the 23rd at 19:00hr. Hope to see you there!