Klik hier om het artikel te lezen: https://www.duic.nl/algemeen/utrechtse-kunstenaar-joyce-overheul-benoemd-tot-talent-van-het-jaar-2022/ Algemeen 25/11/2022 - 13:39 redactie Foto: Bas van Setten De kunstenaar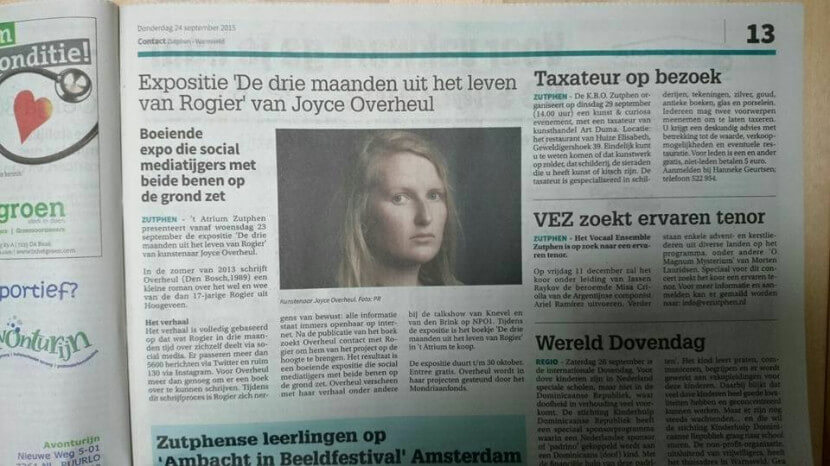 Some photos of the opening day of Project Rogier at Galerie 't Atrium in Zutphen (NL)! The exhibition wil run until the 30th of October. I made the local newspapers 3 times, wow!
Click on the read more tag for some more pictures!