This week in the printed edition of DUIC: an interview with me about my work and the statue for Truus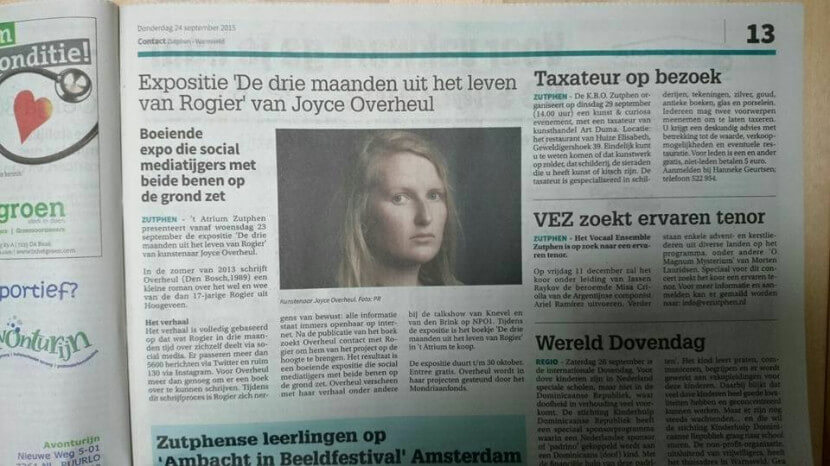 Some photos of the opening day of Project Rogier at Galerie 't Atrium in Zutphen (NL)! The exhibition wil run until the 30th of October. I made the local newspapers 3 times, wow!
Click on the read more tag for some more pictures!