Interview/online exhibition @ HP/De Tijd Expo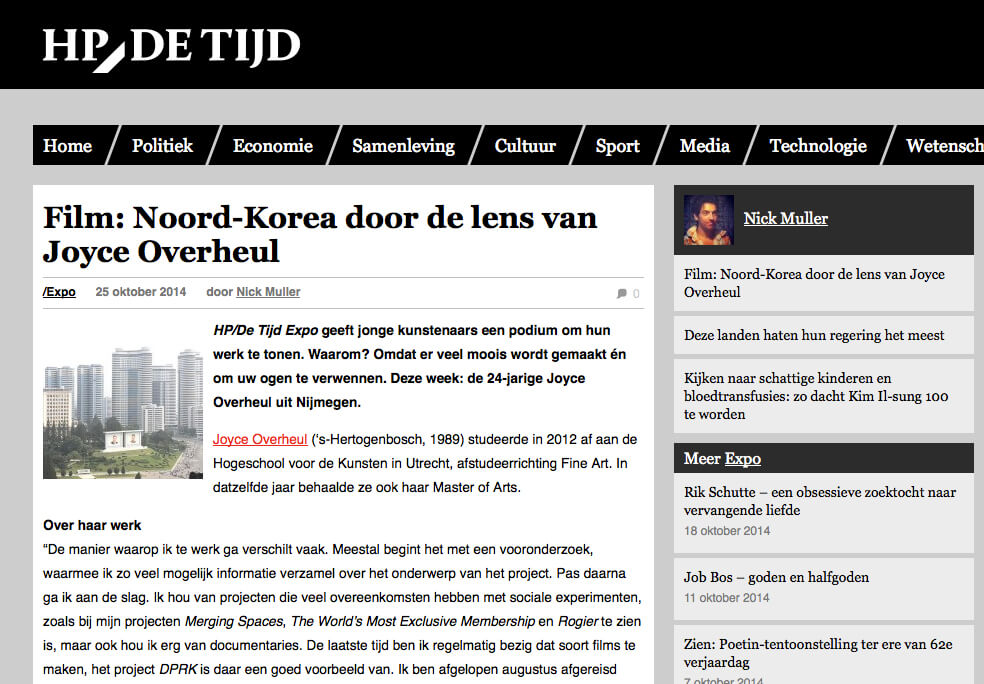 Special thanks goes to Nick Muller for giving me this opportunity to showcase my work online.
Click >here< to read the interview. Also, you will be able to watch my DPRK film on that web page!
The film will be online somewhere in the next two weeks on my personal portfolio website as well.