Tuinstoel Miami @ Fort Maarsseveen, summer 2021
Marjolein Witte and I teamed up to create an homage and shed a light onto something that's a trend these days: replacing garden plants and objects with plastic versions of themselves. Both being fascinated and abhorred at the same time with this trend, which can be followed closely through Instagram accounts like @onderhoudsarmoe, we wanted to create a plastic fantastic tropical world. And so we did.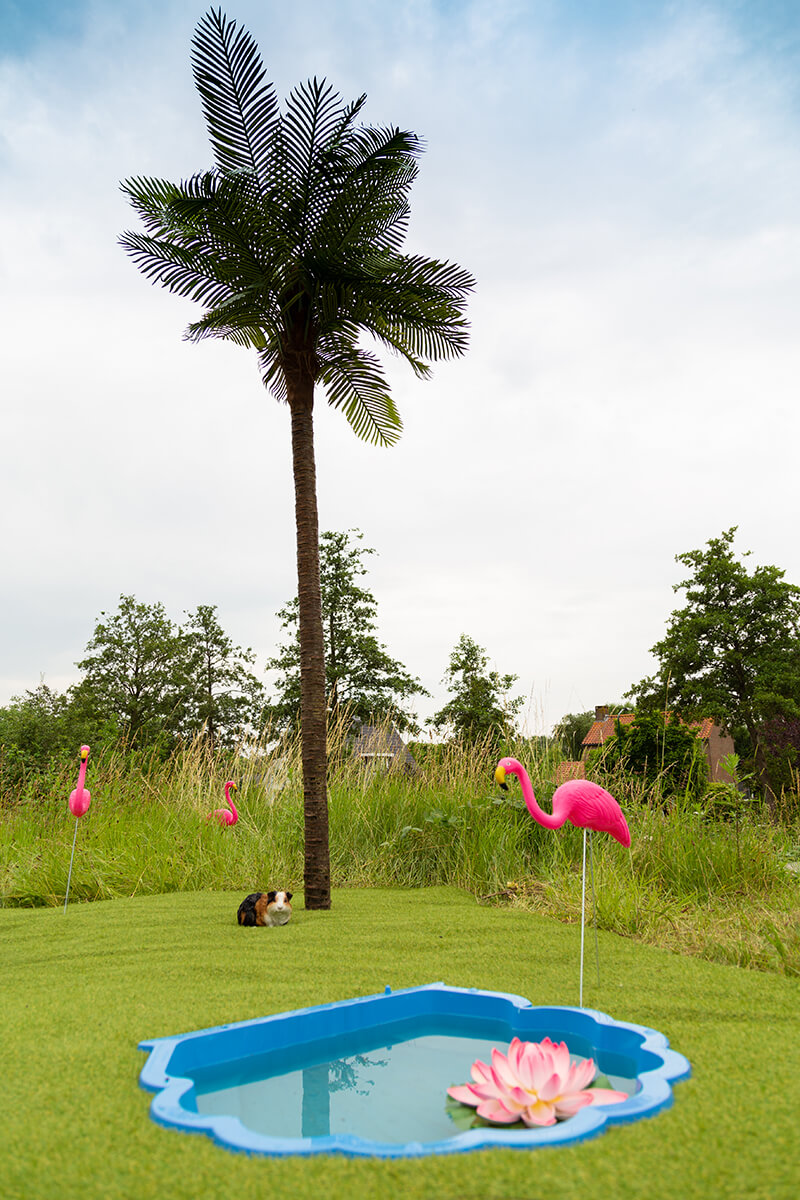 The photos on the very top and bottom of this page are made by Vincent van der Heijden. The second photo is made by me.